Solutions
Blazeware has been providing superior technical solutions for over fifteen years in the following areas:
research and development
engineering and management consulting
evaluation and test services
We understand what it takes to develop technically challenging systems that are reliable and maintainable within strict budget and schedule constraints.
United States Naval Research Laboratory (NRL)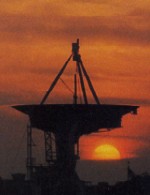 The United States Naval Research Laboratory (NRL) is the corporate research laboratory for the United States Navy and the United States Marine Corps and conducts a broad program of scientific research and advanced development.
Blazeware provides technical services to NRL and continues to support the missions of the Midway Research Center (MRC) and the Naval Center for Space Technology (NCST).
Midway Research Center (MRC)
The MRC functions as a high-precision signal source for calibrating and testing national and tactical systems.
Naval Center for Space Technology (NCST)
NCST provides expert assistance in the development and acquisition of space systems for naval missions from basic and applied research through advanced development in all areas of Navy space program interest.
Blazeware developed, integrated, and tested subsystems for mobile satellite communications systems for NCST.
Blazeware acted as technical representative during Operational Acceptance Test & Evaluation (OAT&E) of globally deployed communications systems while providing on-site training to Navy personnel.
SRI International

The 150 ft diameter radio reflector antenna known locally as "the Dish" was constructed by SRI International in the early 1960s for the US Department of Defense. It has been used for satellite calibrations, spacecraft command and telemetry, radio astronomy measurements, weak signal detection and the related diagnosis of spacecraft conditions.
Blazeware has provided assistance with extensive upgrades beginning in the 1990s, and continuing today, enabling expanded applications of the facility.
Seventh Fleet
The United States 7th Fleet is the largest of the Navy's forward-deployed fleets. At any given time, there are 60-70 ships, 200-300 aircraft and about 40,000 Navy and Marine Corps personnel in the U.S. Seventh Fleet. This includes forces that operate from bases in Japan and Guam, as well as rotationally-deployed forces based in the United States.
Blazeware provided training for surface and airborne units for electronic intelligence and electronic warfare equipment maintenance.
Naval Air Systems Command (NAVAIR)
NAVAIR provides engineering, development, testing, evaluation, in-service support, and program management capabilities to deliver airborne weapons systems that are technologically superior and readily available.

Blazeware developed real-time software for the B2 stealth Bomber telemetry systems.
USS Forrestal
The supercarrier USS Forrestal (CV-59) was the first aircraft carrier to specifically support jet aircraft.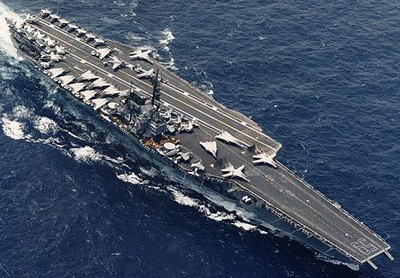 Blazeware installed, upgraded, maintained and operated satellite and surface-based data and voice communications systems.
Blazeware conducted onboard special intelligence analysis and processing.